Home of Destiny , "Baan Shufan"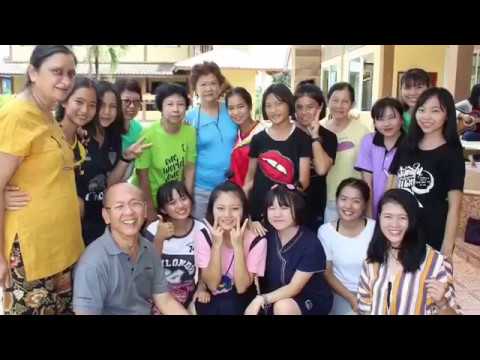 History
In 1963, an American mission team came to Chiangkham to preach the gospel to Mein and Hmong tribes in Phayao and Nan province. At that time there was a great need for education and schools especially amongst the hill tribes living on the mountains. Where there were schools, they were so far from the mountains. The poor families could not afford to send their children to school. Thus the team established the Chiangkham Youth Development Center at 412 Moo 8, Yuan, Chiangkham, Phayao.
To give the opportunity for Mein and Hmong tribes to be able to study in the school. Also this center gave scholarship for some children in need. In 1992, there were so many children needed to be helped so we had to expand the dorms for children. The CYDC could only take care of 50 children at that time.
The gallery was not found!
Later, there were more children who needed to stay at CYDC for education. Most of them came from broken families, some family divorced and remarried, then children didn't feel safe living with a new family . Thus this is why CYDC is so concerned about those problems- we hate seeing children risking sexual or physical abuse, or even worse: child trafficking.
We also saw saw that some parents were in the prison leaving the children to fend for themselves with no one to care for them. Finally we felt strongly that we needed to make this center larger so we could rescue them. We aim to see each child find healing in their hearts and lives. At the present time this center is large enough for 80 children. But we are stretched to the limits to provide and we still want to rescue and provide a future for children here. There are still a lot of children who need to be helped. Will you give kind and generous support as we lift up and help so many children escape hopeless situations. Your donation gives children a hope and a future.
Formerly Chiangkham Youth Development Center (CYDC)
Jude 1:23 reveals, "…save others, snatch them from the borders of hell"
and join hearts and hands with us to evangelise and empower the future of these potential youth!
Do you have any query, quest for partnership and pledge?
CONTACT US